~Sunday~ At about 9:30, we headed to Fall River, which was about a 1.5-hour ride. This is the city I grew up in until a year before we moved to North Carolina when I was 13. For the year right before we moved, we lived in Coventry, RI, which we'll visit when my sister gets here early in November.
Our first stop in Fall River was to the Notre Dame Cemetery, where both sets of my grandparents are buried. We had a hell of a time trying to find my paternal grandparents' grave (just like I did last year—and never did find it), and it turns out the person in the office had given me the wrong plot information—think way off, like on the opposite side of the cemetery.
Thanks to my cousin, Sandy, who volunteers there and who was in touch with us yesterday with a picture of the headstone, and who provided us with the correct section and plot number by text today.
Another of my cousins, Patsy, met us there, and together we located the grave. We'd brought some cleaning materials with us, and Bob ingratiated himself to my grandparents by spit-shining their headstone.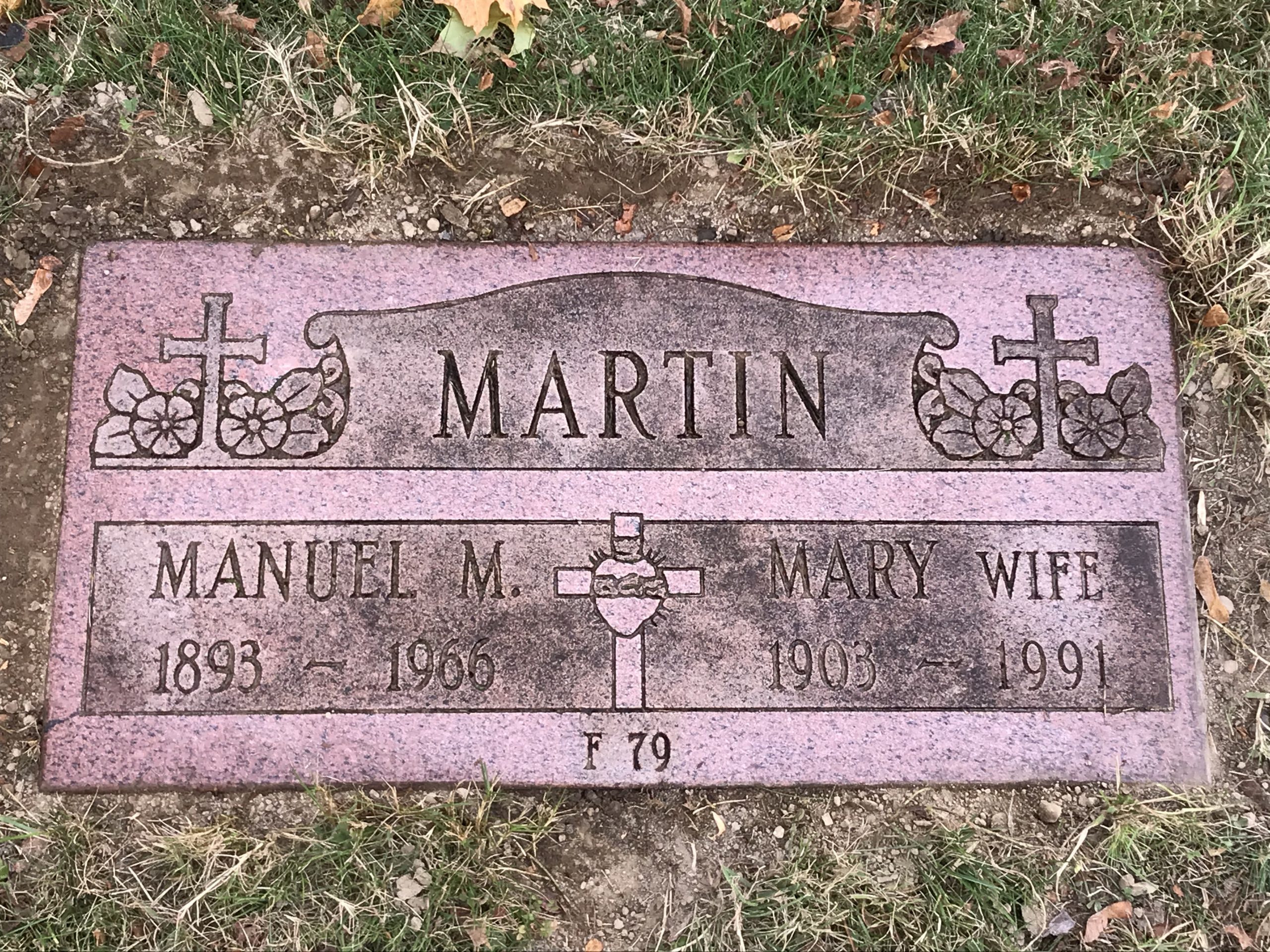 And as it turns out, my grandfather did have a middle name, which means my father really wasn't a junior, but since I seem to be the only one devastated by that, I'm just going to let it go.
We also found (and cleaned off) my paternal grandparents' grave, where I said a quick, socially distanced prayer.
---
Our next stop was for lunch at one of our favorite childhood eating haunts, and we passed Fall River's "flat iron building" on the way. Doesn't every big city have one of these?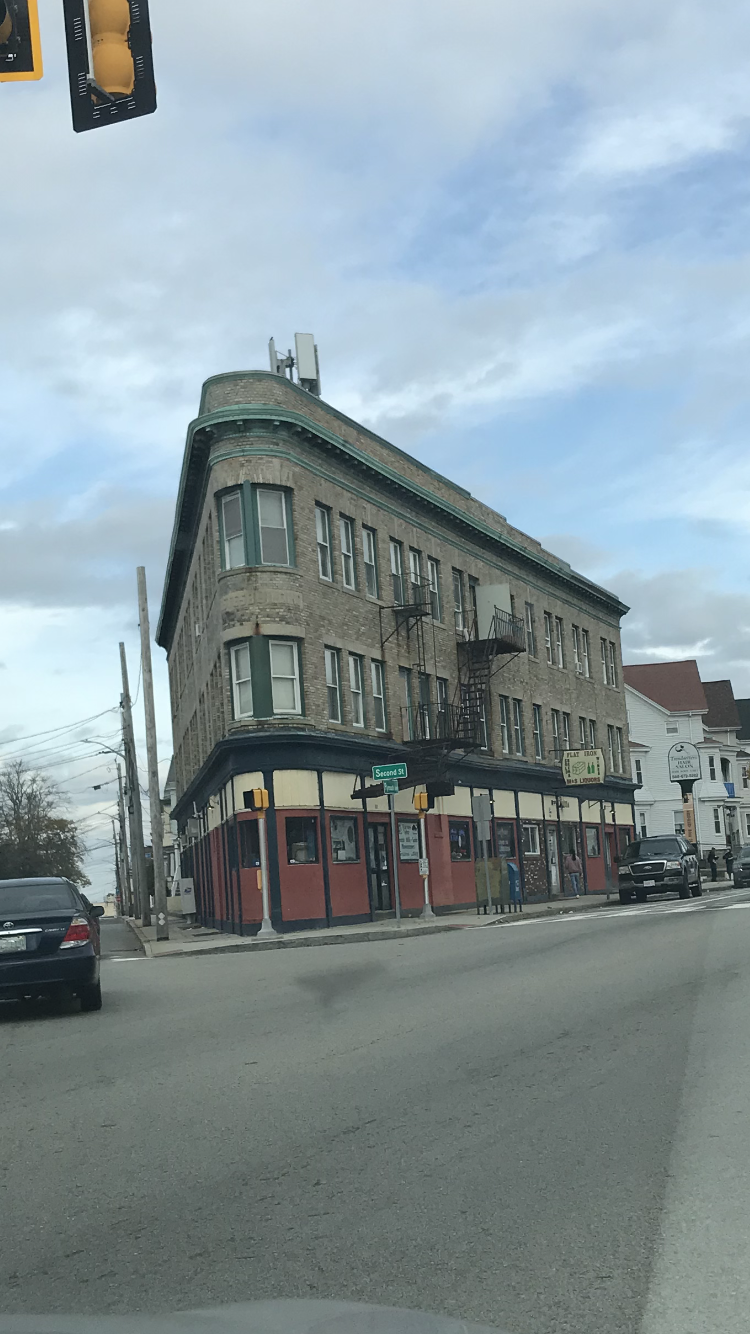 Lunch!

They had a buy-5-get-1-free special, which we couldn't resist. I got "sauce and onions" on mine (they don't call it chili; they call it sauce), and Bob had ketchup, mustard, and dill pickles on his.
---
We wanted to stop at Amaral's Portuguese Bakery while we were in town, but they were closed today. Fortunately, while at the cemetery together, we'd ask Patsy about places to get some sweet bread, and she said they actually sell Amaral's products in the grocery stores, so we stopped at a Stop & Shop and bought some of my Portuguese/Fall River favorites:
---
On the way back to the Cape, just outside Fall River, we passed an exit that was very close to my Aunt Rita's house, and I wanted to make sure she and Bob met, so I gave her a call to see if she was home and up for a short hello from outside.
She was, and we did. Love her to pieces.
---
An hour-and-20-minutes later, we were back in Eastham, just in time for happy hour, after which I had to have something for dinner on those sweet rolls we'd just bought. And what could be better on a Portuguese sweet roll than some chourico (Portuguese sausage)!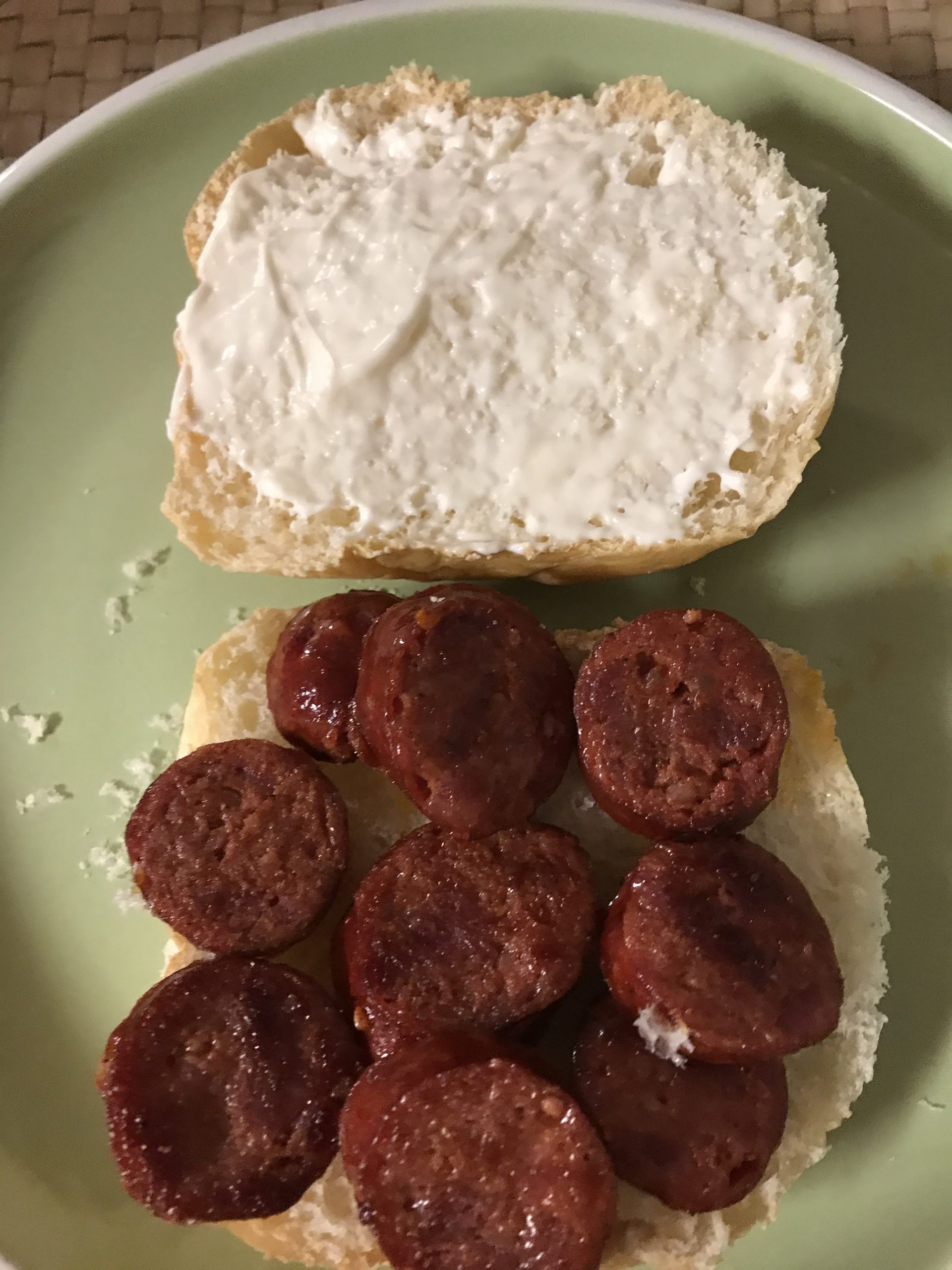 I know you're glad this day and blog entry are over. If I say Portuguese one more time…
---
Comments are welcome about this entry in the form below. | Read our day 10 entry.
Note: Comments won't appear right away as I have to approve them to avoid spam and trolls.