~Friday~ It was a post-celebration and drizzly day, and after a ride up to Provincetown, we mostly just chilled.
In P-town, we stopped at the Pilgrims First Landing Spot, and then drove slowly down the narrow main street, which is called Commercial Street.
[T]though many in this country know the story of the Mayflower, some might be confused about where the band of Pilgrims landed.

Many people would likely say that the Pilgrims landed at a spot to be known as Plymouth. True, the Pilgrims did land at Plymouth, dubbing it originally 'New Plymouth," since they departed from Plymouth, England.

But Plymouth was not the Pilgrims' first landing spot in the New World.

Five weeks before coming ashore in Plymouth, the Pilgrims docked in at what is today Provincetown Harbor. In fact, the first written document alluding to government in the new colony, the Mayflower Compact, was signed by 41 Pilgrims while still aboard the ship in Provincetown Harbor.
Of course, with it being off season and the time of COVID, Commercial Street looked nothing like this, as it has when I've been there in the past. Happy times.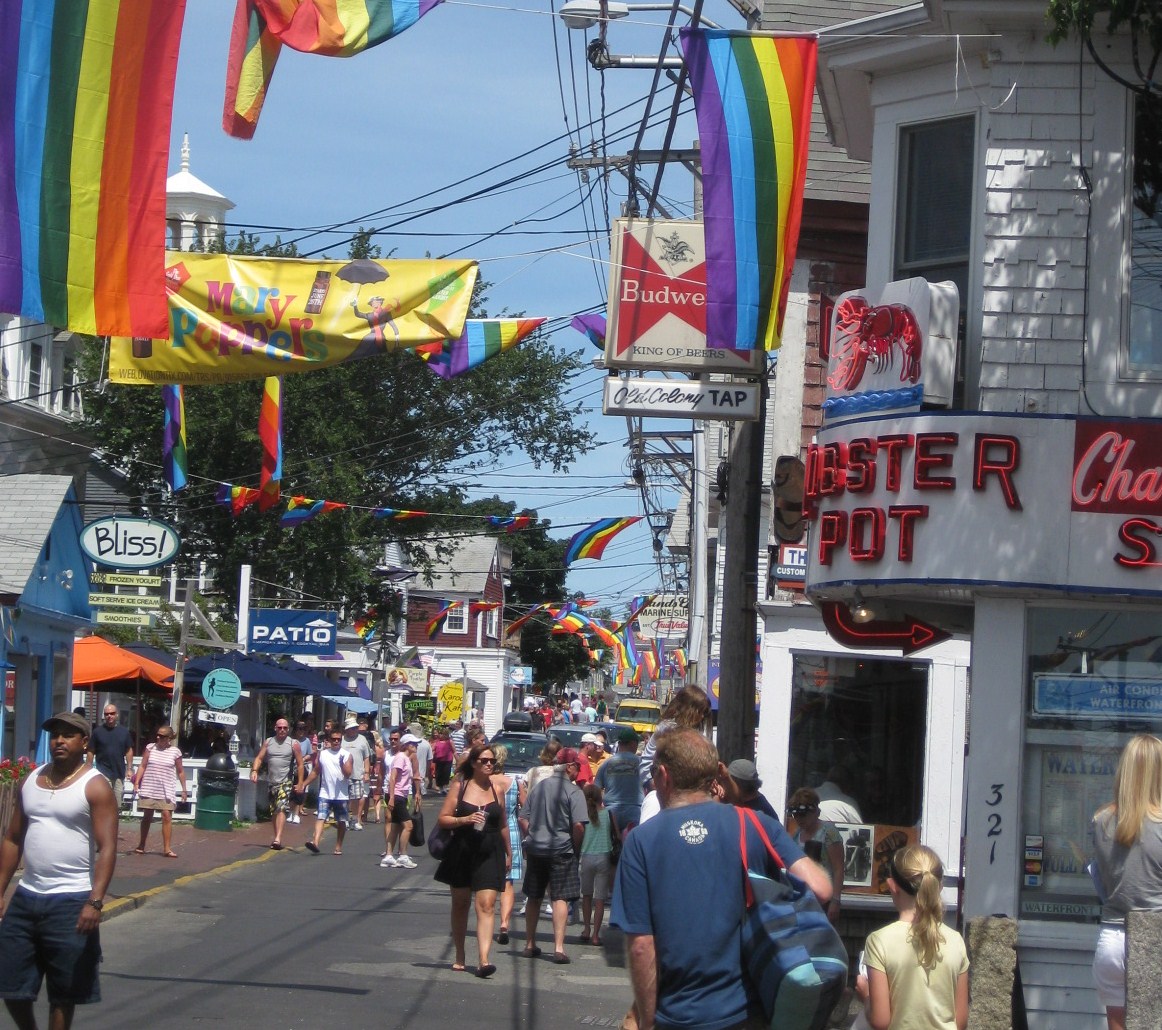 And there was no "Tea Dance" (gay people's happy hour) at The Boatslip, where it's usually "nuts to butts" with men:


---
Back at the house, we had a delicious vegetable soup that Vivian had made and brought, and Bob whipped up some delectable grilled cheese sandwiches to go with it.
Naps may have happened in the afternoon, followed by a light-alcohol happy hour, but with enough nibblies that we skipped dinner.
And since Jeff and Vivian are heading back in the morning, Vivian, Bob, and I only played Scrabble, forgoing a Catch Phrase game so Vivian and Jeff could get to bed early for their early-morning departure.

---
Comments are welcome about this entry in the form below. | Read our day 29 entry.
Note: Comments won't appear right away as I have to approve them to avoid spam and trolls.