~Thursday~ We started the day-long celebration of Vivian's 60th birthday with a trip to the Chatham Pier Fish Market for a lobster roll.
Our feeding frenzy included—Vivian and John enjoying the buttered lobster roll, Bob enjoying the grilled salmon burger, and Jeff enjoying the regular lobster roll:
| | | |
| --- | --- | --- |
| Buttered Lobster Roll: Fresh lobster meat tossed in warm butter | Grilled Salmon Burger: Fresh salmon burger, lettuce, avocado, and lemon aioli on a brioche bun | Lobster Roll: Fresh steamed lobster meat with a touch of mayo |
---
Vivian's birthday festivities: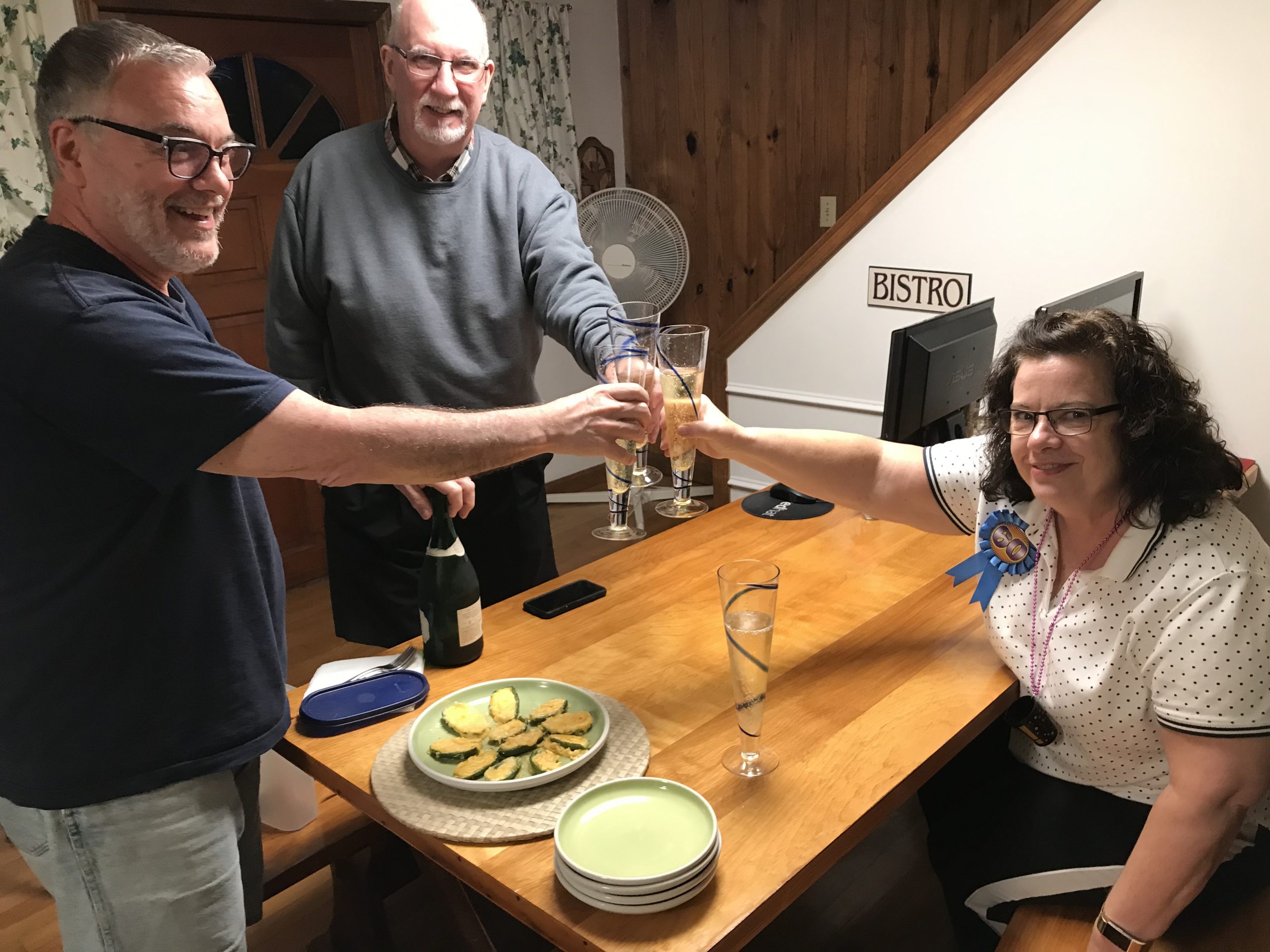 We also made a video, complete with a hanging birthday sign, happy birthday music in the background, birthday glasses (trigger warning for epileptics) with blinking candle frames, and a birthday hat for the honoree. There is also inadvertent running commentary in the background.
We were going to edit it, but ended up just posting it in its entirety. I can't easily embed a video here, but if you're a Facebook friend of John, Bob, Vivian, or Jeff you can watch it there.
---
John, Bob, and Vivian ended the night with yet another game of Scrabble and Catch Phrase.
---
Today was a good day.
---
Comments are welcome about this entry in the form below. | Read our day 28 entry.
Note: Comments won't appear right away as I have to approve them to avoid spam and trolls.